"The more that you read, the more things you will know, the more that you learn, the more places you'll go."
Dr. Seuss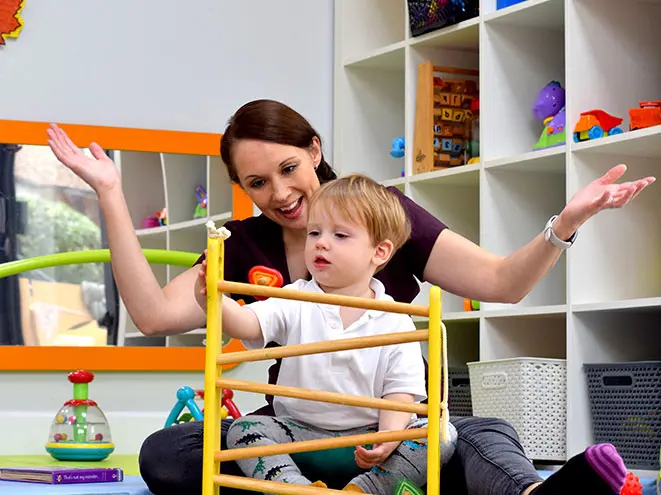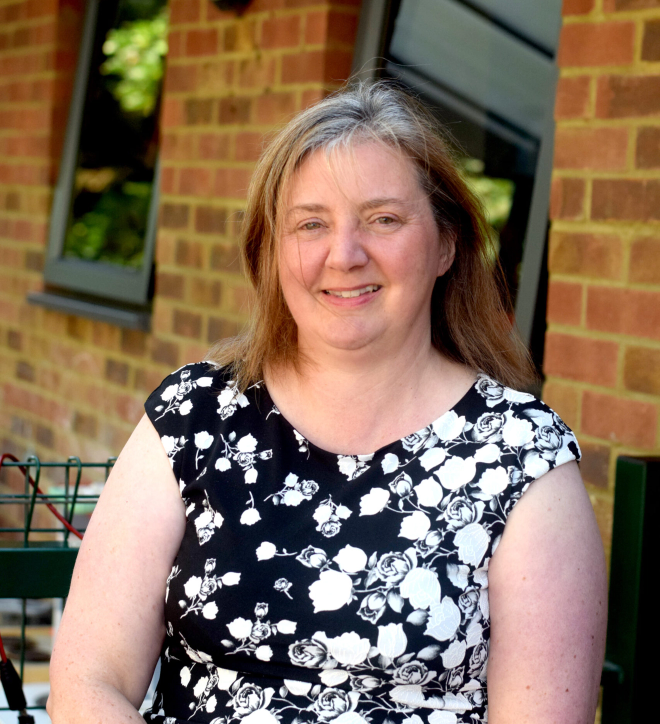 Battle Abbey Nursery
"Battle Abbey Nursery is an integral part of Battle Abbey School and is nestled under trees within the lovely grounds of the prep school. As well as enjoying well appointed, airy classrooms, the nursery benefits from many of the school facilities, both indoors and out. With a wide open field and shady woodland areas, children can play and learn in a safe and supportive environment.
Experienced and highly qualified staff support the children and work in close partnership with parents. Children can join us at any time between the ages of 3 months to 4 years old and settling in sessions are carefully planned to support both parents and children. We use a secure online Learning Journey system to share photographs, and observations with parents, to best support each child's learning and development both at home and Nursery.
We work closely with the Reception class to share best practice and ensure a smooth, seamless transition for each child. We welcome visitors and would love to show you around to see for yourselves our welcoming environment that feels like a home from home."
Jackie Richards BA(Ed) (Hons), EYPS Head of Nursery
Take a tour of the Nursery
What The Parents Say
Thank you so much for the Nursery report. Its great to hear E is doing so well – I find it difficult now that I'm not dropping her off and picking her up to keep track of how she is doing so this is great (as well as all the lovely posts on Tapestry!) She is enjoying Ballet so much – she has been asking for a long time for me to take her to lessons so its great she is getting that opportunity through Nursery. She's got a special ballet tutu and cardigan for Christmas so I'm sure she will love that! Anyway thank you for the update – really appreciated, and I'm glad she's doing well.'
(Saplings parent 2020)
'I really cannot speak highly enough of Battle Abbey Nursery. Aside from the fact that the setting and staff are friendly and welcoming, the outside space is a thing of beauty! The online Tapestry Learning Journey has really made us feel part of a partnership with the school and has provided a really wonderful insight into how she spends her days at Nursery. The fact that the Nursery is open for 50 weeks a year from 8am – 6pm is a god send. The level of care and attention and simply just how well the staff know your child is nothing short of fantastic.'
Ella's Dad (July 2020)
'Thanks again, she loves coming in!'
(Oaks parent 2020)
'Thank you so much for capturing these precious moments. We just love seeing them and talking about them with B.'
(Oaks parent Oct 2020)
'Lovely Tapestry post. I can hear L saying this in my head as I read this as it's so well documented. She's quite the negotiator now – she'll often start sentences when she wants something with "maybe we should……." She told me all about the gingerbread man last night and is clearly having so much fun being back.'
(Oaks and Little Squirrels parent Oct 2020)
'Thank you for welcoming G back so well and including his broken leg in activities, I think you made him feel like a celebrity, I thought he was going to want to keep his cast on as he enjoyed all the special treatment and attention!'
(Oaks parent 2020)
'How lovely to read and see. C is very much enjoying his time at nursery so thank you for all the things you guys dream up to make it so special and educational.'
(Acorns parent Sept 2020)
'Thank you so much Miss Lee. L and A have had so much gingerbread man fun since you introduced them to it. We've baked, sung, read and watched the story. It's been brilliant!'
(Oaks and Little Squirrels parent 2020)
'Oh what fun they have been having! The messier the better I think when you're a toddler 🙂 A very much enjoyed her baking time at nursery and definitely enjoyed eating her gingerbread at home!'
(Oaks parent 2020)
'A has thoroughly enjoyed her time back at nursery. We can't wait to see how she progresses over the coming weeks. Thanks again for making this transition to her new surroundings very easy and fun!'
(Oaks parent 2020)
'So proud of how well H is doing! He talks constantly about his friends, his teachers and how much he loves nursery. Thank you all so much!'
(Saplings parent 2020)
'Thank you so much for all of the support that you have given H to settle into the Saplings class! It's great to hear about all of the wonderful things you are doing with him :)'
(Saplings parent 2020)
'Such lovely pictures! A was so excited to tell us all about how much fun she had at nursery today. Just before falling asleep tonight, the
last thing she asked was when she can go back to nursery :)'
(Oaks parent 2020)
'She has had a wonderful day, thank you for making her first day back so easy and enjoyable for her!'
(Oaks parent 2020)
'Thank you very much for this thorough assessment. It's so good to know that A is getting on well at nursery!'
(Oaks parent 2020)
'Thanks so much to the whole team, she's settled in so well and we're incredibly grateful for the wonderful environment you create for her!'
Lahaina's Dad (Sep 2018)
'We consider ourselves very lucky that we found you. We cannot thank you enough for all you do for our daughter. Its an absolutely brilliant nursery.'
Lahaina's Dad (Sep 2018)
'Thank you for taking the time to do this for us, love the images and the report on how she's getting on. Since coming to the nursery we have seen a huge change in Daisy learning at home too. Love all the activities she gets to do and learn from, her confidence is shining and can't thank you all enough'.
Daisy's Mum (Oct 2018)
'Thanks so much for the great work everyone is doing with him. Wonderful! Since starting nursery, I've really noticed Harry repeating actions more often. Such great work you are doing with him 🙂
Harry's Mum (Sep 2018)
'Harry looks so happy and is obviously really coming on with his standing and interaction with others. He's picked up a lot of new skills at nursery that I've noticed: making different hand motions to familiar songs, waving (when he's in the mood!) and imitating lots of actions that we do. Thanks so much for helping him to have such a lovely time and learn new things!'
Harry's Mum (Nov 18)
Speak To Our Team
Selecting the right nursery for your child is a big decision, one that lays the foundation for their lifelong learning and development.
At Battle Abbey Nursery, we're more than just a nursery; we're a community that fosters creativity, curiosity, and character. Understanding your concerns and answering your questions is important to us, and that's why we maintain an open line of communication. Whether you're interested in the particulars of our provision, would like a detailed walkthrough of our purpose-built facilities, or are ready to begin the enrolment process, please don't hesitate to get in touch with us.
Our dedicated office staff are available to provide comprehensive information and arrange personal tours. Take that first step toward becoming a part of our nurturing educational community.