Reliable Transportation
At Battle Abbey School, we understand the importance of safe and reliable transportation for your children.
That's why we offer a diverse range of options to ensure they can travel to and from both the Prep and Senior Schools with ease. Read on to explore the various bus routes available and find out how to access this convenient service.
Please click here for the latest bus routes.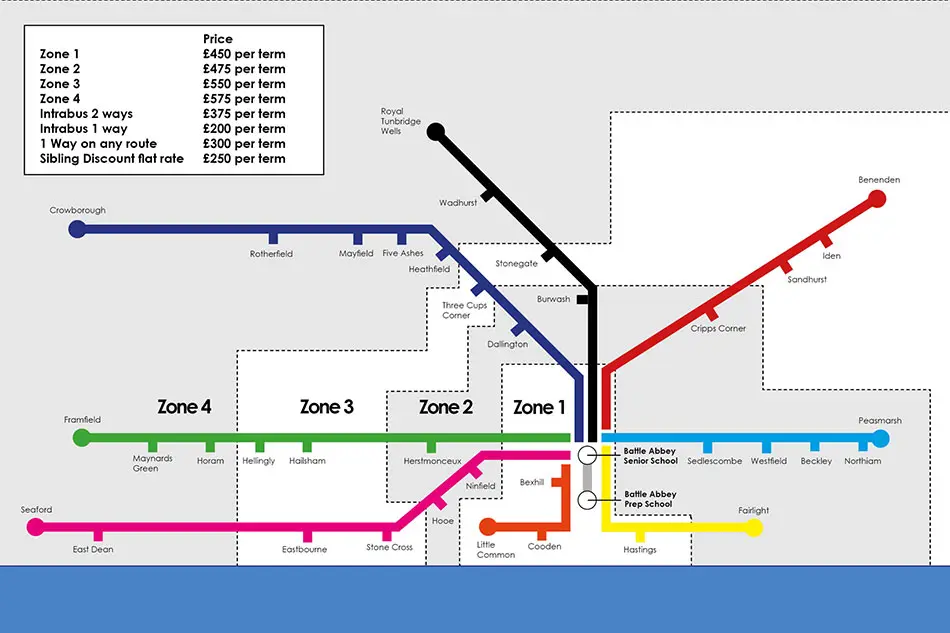 Shuttle Service Between Battle Abbey Prep and Senior Schools
In addition to the extensive bus routes, we also provide a convenient shuttle service exclusively for our students travelling between the Prep School and Senior School. This ensures a smooth transition for your children between the two campuses.
Fees and Charges
Costs are typically added to your school bill along with other disbursements for the term. Please note that if you have a second child who travels on the same service as their sibling, a discounted fee will apply.
Occasional Bookings
We understand that some parents may need to use our bus service occasionally, particularly the intra-school service. For such cases, and if space is available, you can book the service in advance by contacting the relevant School office.
Age Restrictions
Please bear in mind that due to Early Years regulations, we are unable to accommodate children under the age of 5 years using our bus service.
Sports-Related Transportation
We also cater for the transport requirements of morning swimming sessions, offsite PE and games lessons, away sports fixtures and some evening sports activities. These services are usually set up as standard by the Pe Department and do not need to be booked. All travel for sporting activities remains free of charge.
Contact Information
For further information, please don't hesitate to contact the Senior School Office at 01424 772385 or email transport@battleabbeyschool.com. Our dedicated staff will be more than happy to assist you.